mpsWORKS' VoIP softphone is designed to complement your business' VoIP service.
The softphone can work on any Windows, Mac, iOS or Android platform, allowing all of your employees to access their office phone system from any computer, anywhere.
Softphones increase employee productivity and responsiveness by transforming each employee's desktop, tablet, and smartphone devices into enterprise-grade softphones associated with their business number. Employees gain full access to voice, video, presence-enabled corporate directory, messaging and screen sharing, no matter where they happen to be (in the office, at home, or on the road).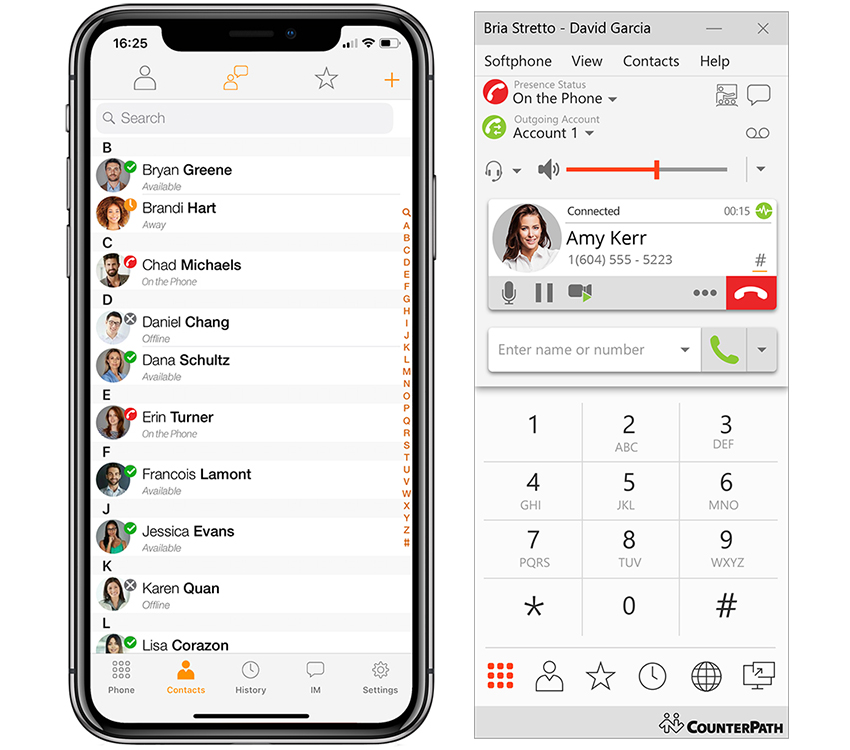 mpsWORKS has made it easy to implement a softphone solution within your company by providing simple instructions on how employees can download the free softphone or mobile phone app and log in with their corporate credentials. Once the softphone app is installed, your staff can immediately start communicating via voice, video or messaging. Companies do not need to force every employee to manually configure their apps with SIP credentials, firewall settings, and codec preferences, so the centrally managed phone system allows for rollout configuration changes across the user base.
Clear the clutter off your desk and remove a physical phone by utilizing the softphone application with a headset connected to your mobile phone or desktop computer. mpsWORKS offers free Sennheiser headsets for your staff with a new VoIP contract.
All mpsWORKS softphones share the same unified User Interface (UI) regardless of platform (Windows, Mac, iOS, Android), with a common set of features, allowing employees to seamlessly transition between devices for all their communications needs. In addition to standard telephone features such as Call Hold, Call Transfer and Messaging Waiting Indicator, the softphone application supports advanced business features such as Call Monitoring, Call Recording, and Address Book integration.
Other Core Features include:
Other valuable features include Auto Answer / Remote Call Control, Microsoft Office integration (allows Windows users to initiate audio, video and messaging sessions from within Microsoft apps such as Outlook) and SMS integration (facilitates sending & receiving text messages to/ from mobile networks).
All softphone mobile users are provided with access to Push Notification service, which is critical for reducing battery usage when the softphone app is in the background. The push service ensures that the user is always reachable for incoming calls and messages, over any network, by leveraging Google and Apple's global Push Notification infrastructure. Furthermore, the mobile softphones include support for active call handoff to/from WiFi and 3G/4G networks.
Many businesses rely on an ad-hoc mix of consumer messaging systems, such as WhatsApp, Facebook Messenger, iMessage, WeChat, and Skype, with different apps used depending on the contact. With the mpsWORKS softphone app, every employee automatically appears in a single corporate roster, with full Presence status (including available, busy, on the phone and idle states) and secure 1:1 and group Instant Messaging (IM), synchronized across all of the user's devices. If an employee starts a messaging session on their iPhone, that same IM session can be continued on their desktop softphone; the employee's message history is instantly replicated across all their devices.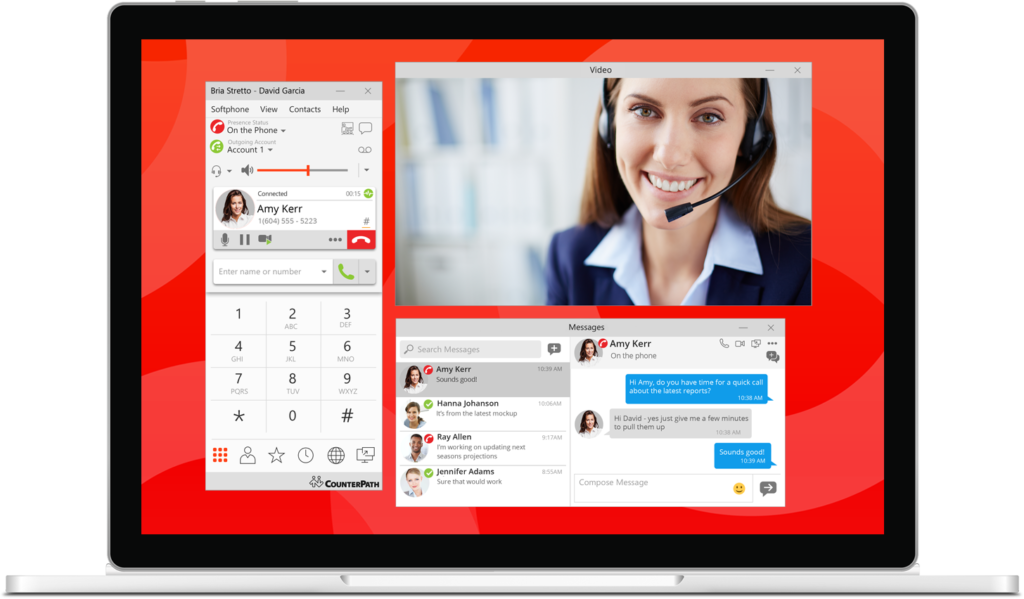 Contact mpsWORKS to learn how a VoIP phone system can transform your business.
schedule a consultation today.